The Humber Bridge - East Yorkshire, United Kingdom
BRIDGING THE SHIFTING SANDS OF THE HUMBER ESTUARY
Heading back home for this entry, and freezing my fingers off in the process to capture some of these images. As a young kid, I grew up on the North Lincolnshire coast, south of the great expanse of the Humber Estuary. To the north lay the East Riding of Yorkshire, its furthest point a full day's drive away.
To cross the Estuary meant a long drive inland, following the south shore of the Humber, then back again a similar distance on the north shore. The alternative was a slow ferry ride, with every chance of becoming stranded on the shallow and rapidly shifting sands of the Humber. Those trips live long in the memory.
And while some of the ferry boats still exist (moored up on distant shores, as floating restaurants and tourist attractions), their crossing does not. In 1981 it was replaced by a superstructure of steel and concrete, a feat of engineering brilliance - the longest single-span suspension bridge in the world at that time.
Other bridges have since taken its place in the record books but it's still as much a marvel as it was the day it opened. It is also just as difficult to photograph, sweeping low and wide over an immense river, on to the flat rural shores of Lincolnshire and Yorkshire. I hope some of these images do it justice.
Click through to the Humber Bridge gallery here and congratulations to Hull, East Yorkshire on being selected the UK's City of Culture for 2017:
• The Humber Bridge Gallery ... »
Enjoy the photos and thanks for visiting SKW Images,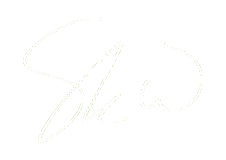 Steve
ABOUT SKW IMAGES
SKW Images was created in 2005 by Steve Wright. Steve is a UK-based travel, event and portrait photographer. His images are licensed and published worldwide.