WELCOME ...
Greetings and welcome to the new online home of SKW Images.
I'm Steve Wright, a travel, event and portrait photographer based in Berkshire, UK. Read a full bio here ... »
SKW IMAGES - THE NEW SITE
This new web site is the third update since SKW Images first went live back in 2005. A lot has happened in the meantime.
The main objective of the new site is to showcase my photography in the most effective way and make it far easier for you to browse, choose and purchase desired images.
The team at Photodeck did their bit by providing a rock solid foundation for this web site. If you reached this page as a fellow photographer, I can't speak highly enough of their platform. There's a discount code here if you're planning on signing up to the PhotoDeck service: YG@UJAXLO. This gains you a 50% reduction on your first month's subscription, plus some credit to SKW Images at the same time.
AN EXPRESSION OF GRATITUDE
A great big thank you to existing clients, friends and family for all your support over the past few years and for your part in helping SKW Images reach this far.
I'll be involved in a number of new photographic experiences over the summer of 2013:
• Aston Martin Centenary events
• Goodwood Festival of Speed 2013
• Further travel in Europe ... to name just a few. So keep checking back for the latest updates.
Enjoy the photos and the new SKW Images site, and on with the journey we go.
You can jump to the Home Page here ... »
All the best - Steve,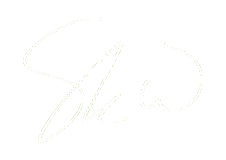 Screenshots from the new SKW Images web site:
ABOUT SKW IMAGES
SKW Images was created in 2005 by Steve Wright. Steve is a UK-based travel, event and portrait photographer. His images are licensed and published worldwide.