STOKE PARK TO WILTON HOUSE - ASTONS GALORE AND A SUPERCAR EXTRAVAGANZA ...
Saturday & Sunday, 3rd & 4th August 2013
It's not every day you get to combine passions. So any chance to bring out the cameras, whilst hanging around some of the most beautiful cars from the history of motoring, tends to be a good one. And when it's a whole weekend, even better.
ASTON MARTINS GALORE AND A CENTENARY DRIVE FOR THE UK OWNERS CLUB
A huge thank you to the Aston Martin Owners Club for inviting me to join in the fun and photograph their Wilton Centenary Rally.
In a summer full of Aston Martin centenary events, Stoke Park, Buckinghamshire with its Goldfinger and DB5 connections, hosted an early morning start for dozens of Astons, old and new.
Objective: a day-long drive through the Home Counties and South of England, taking in a number of historic landmarks on the way.
Destination: Lord Pembroke's Wilton House Estate, Wiltshire, venue for the Wilton Classic and Supercar event the following day.  The event also hosted an Aston Martin centenary timeline of well over 100 cars.
WILTON HOUSE AND A SUPERCAR EXTRAVAGANZA
With petrol in his veins, Lord Pembroke turned up to see off the Aston Martins on Saturday morning and just over 24 hours later, led a gathering of 200+ classic and supercars into the Wilton House Estate to join them.  All of this took place in front of an estimated 10,000 spectators.
A fabulous weekend of high-octane fun. Galleries from both events here:
• Aston Martin Owners Club, UK - Wilton Centenary Rally ... »
• Wilton Classic and Supercar 2013 ... »
Enjoy the photos - Steve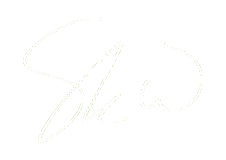 Sample images from the galleries ...
ABOUT SKW IMAGES
SKW Images was created in 2005 by Steve Wright. Steve is a UK-based travel, event and portrait photographer. His images are licensed and published worldwide.