Aston Martins at Burghley House 2016
2016's event follows on from the extremely successful 2014 Burghley House gathering.
In the summer of 2014, Ed Cunningham organised a gathering of Aston Martin cars and owners. The venue was the stately grounds of Burghley House, near Stamford, Lincolnshire, UK. The objective - to raise money for charitable causes: Cancer Research UK and Macmillan Cancer Support, and to bring together a community united by a shared passion.
2014 proved a spectacular event, with a tremendous turnout and more than £11,000 raised for charity.
Saturday, 3rd July 2016 - it'll be happening all over again.
You can register your vehicle on the UK Pistonheads site here ... »
Online donations can be made prior to and during the event at the event donation page ... »
And for all those attendees who'd like a trip down memory lane, the 2014 event gallery is here ... »
Thanks to Ed for undertaking this mammoth task once more. I'm certainly looking forward to being there, to capturing the day's activities and to meeting you all again in July 2016.
Cheers,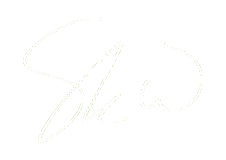 Steve
Further 2014 and 2016 event details and photos can be found online here:
ABOUT SKW IMAGES
SKW Images was created in 2005 by Steve Wright. Steve is a UK-based travel, event and portrait photographer. His images are licensed and published worldwide.