ABOUT SKW IMAGES
Hi there and thanks for visiting SKW Images.
I'm Steve Wright, a travel, event and portrait photographer based in Berkshire, UK.  This at least keeps me busy some of the time.
CHASING THE LIGHT
A life taking photos began at the age of 13, in the artistic haven of St Ives, Cornwall, UK, and with the purchase of a modest Fujica 35mm camera.  It was tiny, extremely basic and very plastic but started a voyage of discovery that continues today.
That was the early 1980s and the pre-digital days of negatives, print and slide film ... and countless hours in the darkroom.  All were invaluable learning grounds.
SKW IMAGES
In the years since I have immersed myself in as many photographic streams as possible, taking advantage of the photo opportunities life has thrown up along the way.  As a frequent international traveller, I consider myself extremely lucky to get to photograph a diverse range of breath-taking locations and fascinating people.
This has resulted in an extensive photo library, and in 2005 to the launch of SKW Images.
THE JOURNEY SO FAR
A range of my photos have been published and exhibited worldwide, from landscapes and nature, to architecture, events and sports/motorsports, including an image in "Journey One", a stunning book of winning and highly-placed shots from Travel Photographer of the Year, 2003 & 2004.  Further images have been used for album covers, travel books, newspaper publications, web sites, corporate brochures, adverts and to adorn the homes of numerous happy customers.
It has been a fabulous journey so far, coinciding with a digital photography revolution, an explosion in online services and a new world of photographic opportunity.  Could there be a better time to be a photographer?
BIG THANKS
A huge thank you to all existing clients. And thanks to that camera shop in St Ives, Cornwall. As of 2013, it was still there and trading.
Finally, thank you for visiting the online home of SKW Images - Enjoy!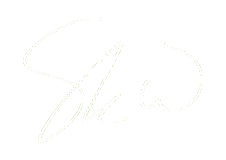 Steve Wright - SKW Images
(last updated: November 2014)
ABOUT SKW IMAGES
SKW Images was created in 2005 by Steve Wright. Steve is a UK-based travel, event and portrait photographer. His images are licensed and published worldwide.