Sweeping Waves of Music and a Remarkable Little Camera - Capturing New Model Army with the Sony RX100 III @ Rock City, Nottingham, UK (Dec. 2014)
Here goes, some (somewhat subjective) first impressions of a mini marvel of a camera and, hopefully, some faithful shots of a highly memorable gig.
Full Concert Gallery Here ... »
BACKGROUND
For the last 30-something years my camera bag has been packed with increasingly bulky Canon SLRs/DSLRs and latterly, smaller, more portable Leica 'M' rangefinder gear. I'll happily admit to having frowned upon anything resembling a 'point-and-shoot'. I've struggled to believe anything compact, especially with a zoom lens, could possibly deliver quality images. And I've looked on with some cynicism, never really believing that Sony and others could seriously challenge the likes of Canon, Nikon and Leica.
THIRTY-PLUS YEARS TAKING PHOTOS AND MAKING MUSIC
Over the same thirty-odd years one group of independent rockers from the north of England have carved out a unique niche in the non-mainstream musical landscape. For their many loyal followers, New Model Army have continued to produce some of the most melodic, meaningful and musical songs of the last three-and-a-half decades. I've been fortunate enough to see them play live many times since the late 1980s, but never with a camera in hand.
Full Concert Gallery Here ... »
TIME FOR SOMETHING NEW
Enter the Sony RX100 III. I'll start by clarifying there are no affiliations with Sony and this wasn't a paid assignment to shoot the band. These are my first photos with a Sony camera. And despite its diminutive size, the RX100 III packs a mighty impressive punch.
Sony somehow managed to insert a 20-megapixel 1-inch sensor into the tiniest of camera bodies. They also managed to include a pop-up flash (not used here), a pop-up EVF (electronic viewfinder), of staggering quality, a high-pixel-count clear rear LCD and the 35mm equivalent of a 24-70mm zoom lens. The resulting flexibility and image quality is nothing short of remarkable, for something which can travel in a jeans pocket.
The camera arrived 2 days before the gig and all the shots in the accompanying image gallery were taken amidst a jostling crowd, completely immersed in the magic of the music and the discrete shooting capabilities of this dinky marvel.
Two days proved just enough time to page through the instructions and get to grips with the camera. There's a paper manual in the box, as well as an online version. Handy - the latter went straight into Evernote, for reference on the road. The RX100 III is an extremely well-packaged product and one into which Sony has crammed so much technology that the initial learning curve was a little daunting.
Full Concert Gallery Here ... »
BURSTING WITH FEATURES
Coming from the simplicity of a Leica, I was taken aback by the sheer range of functions and thinking that has gone into the RX100 III. That said, from the offset it quickly became apparent that this little creature could easily be used for manual photography. And it certainly can.
A number of the shots in the accompanying gallery were taken in full Manual mode, with total control over aperture, exposure and ISO settings. The rest were taken in Aperture-Priority mode, with Auto-Focus and Auto-ISO set to 'On'. The ability to disable the AF-assist light - in this case to not distract anyone on stage - is another example of how advanced this camera is.
Focusing from an outstretched arm was easy via the rear LCD; the focus highlight areas on the screen were clear and performed accurately. And from tests done since, I can also confirm the camera's Auto White Balance (AWB) performs faithfully under a wide range of lighting conditions.
Full Concert Gallery Here ... »
SETTING THINGS UP
Similar to much larger DSLRs, there's the ability to store combinations of preferred camera settings (three in this case). You can also assign virtually any camera control to any button or rear control dial position. Sony really has thought things through here, which makes setting up the camera to your own shooting style a joy.
Changing shooting options in the field is further simplified through an additional set of twelve shortcuts. These sit behind a "Function" button. And again, the entire Function menu is completely customisable. It all just works, and after 3-4 weeks (at the time of writing) I am still discovering new ways to access functions I hadn't realised existed.
Full Concert Gallery Here ... »
THE SHOOTING EXPERIENCE
For concert shots such as these I am always looking for an atmospheric combination of ISO, aperture and exposure. I was happy the RX100 III allowed me to balance ideal combinations of each, in close to 100% of the shots taken. Highly impressive for any camera.
On to the EVF. It's beautifully clear, works a treat and carries a huge amount of shooting information. (Tip: Once popped up, you need to extract the eyepiece towards you, otherwise everything will look a blur! It's counter-intuitive and I missed it in the instructions at first).
The RX100 III's maximum aperture is f/1.8 at 24mm (35mm equiv.), rising to an aperture of f/2.8 when zoomed in to 70mm (35mm equiv.). This is again special for such a miniature device. It opens up a world of low-light opportunities. As a result, whilst Justin Sullivan and co ramped up the decibels, I started to marvel at some of the captures on the playback screen. That good old feeling when you know the shots are turning out as planned.
It's a quick device too, with little delay to image review. I also experienced no image buffering whilst shooting, although none of these images were captured in continuous burst mode.
Full Concert Gallery Here ... »
SUMMING UP
All the band photos here were shot as full-size 20MB RAW images, processed through Adobe Lightroom and uploaded to this site as high-res JPEGs. Only two images required a small amount of post-processing in Lightroom. The camera really is that good.
What shows is an uncanny ability for the RX100 III to capture more than half-decent images, with relatively fast auto-focus, in very challenging and continually changing lighting conditions. Quality shines through in this camera's:
• Colour rendition
• Image 'pop'
• Auto focus performance
• Depth and breadth of customisation
• Acceptable high ISO performance (again, there's total control here; I selected an upper limit of 1,600 for most shots, with a small number limited to a max of 3,200 ISO)
• Ease-of-use
• Minute size and total portability
• Solid build quality (I've since added a Gariz leather half-case for some protection … it looks rather special too).
I could say much more. How Sony included an in-built ND filter, the RX100 III's close-focusing capabilities, the in-built WiFi (and yes it works for transferring small JPGs to an iPhone), movie recording and the sheer range of photo opportunities such a camera creates. For now all of that can wait for a future Blog post.
Full Concert Gallery Here ... »
TWO BIG THANK YOUS
Thanks to New Model Army for putting on a fantastic show. After thirty-something years the music and concerts just keep getting better. This was certainly one of the most memorable sets I have witnessed. Hopefully some of that is reflected in the images here.
And Sony, this camera surpasses all expectations. Your magic little wonder delivers in a big way. Thumbs up for the RX100 III - it just makes you want to go out and take more photos - which is as good as it gets for me. Huge compliments from here.
Full Concert Gallery Here ... »
Enjoy the photos and thanks for reading,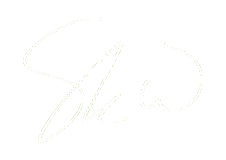 Steve
ABOUT SKW IMAGES
SKW Images was created in 2005 by Steve Wright. Steve is a UK-based travel, event and portrait photographer. His images are licensed and published worldwide.